The Graduate Program in Neurobiology and Behavior
Our Philosophy
Faculty and students in Neurobiology and Behavior have a common goal: to understand how the brain produces behavior that adapts to a changing environment. Progress toward this goal requires a command of both a research specialty and its broader context. Our graduate training gives students a broad foundation in neuroscience, technical proficiency in an area of interest, and an understanding of the fundamentals and subtleties of that area so that they can address intellectual and technical issues with finesse. Since we consider teaching to be an integral part of graduate education, our students also acquire experience in teaching. First-year students have the option of quarterly laboratory rotations.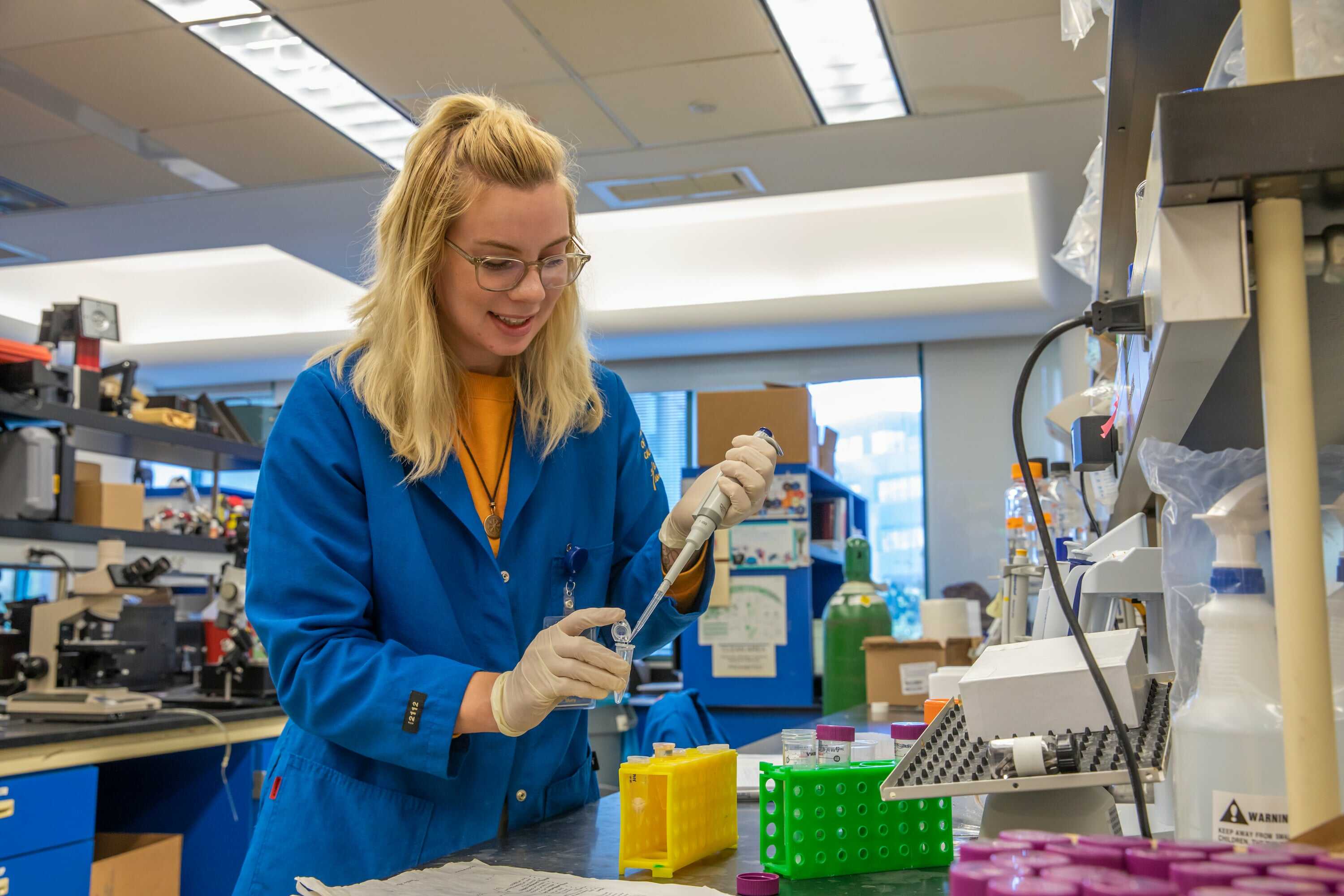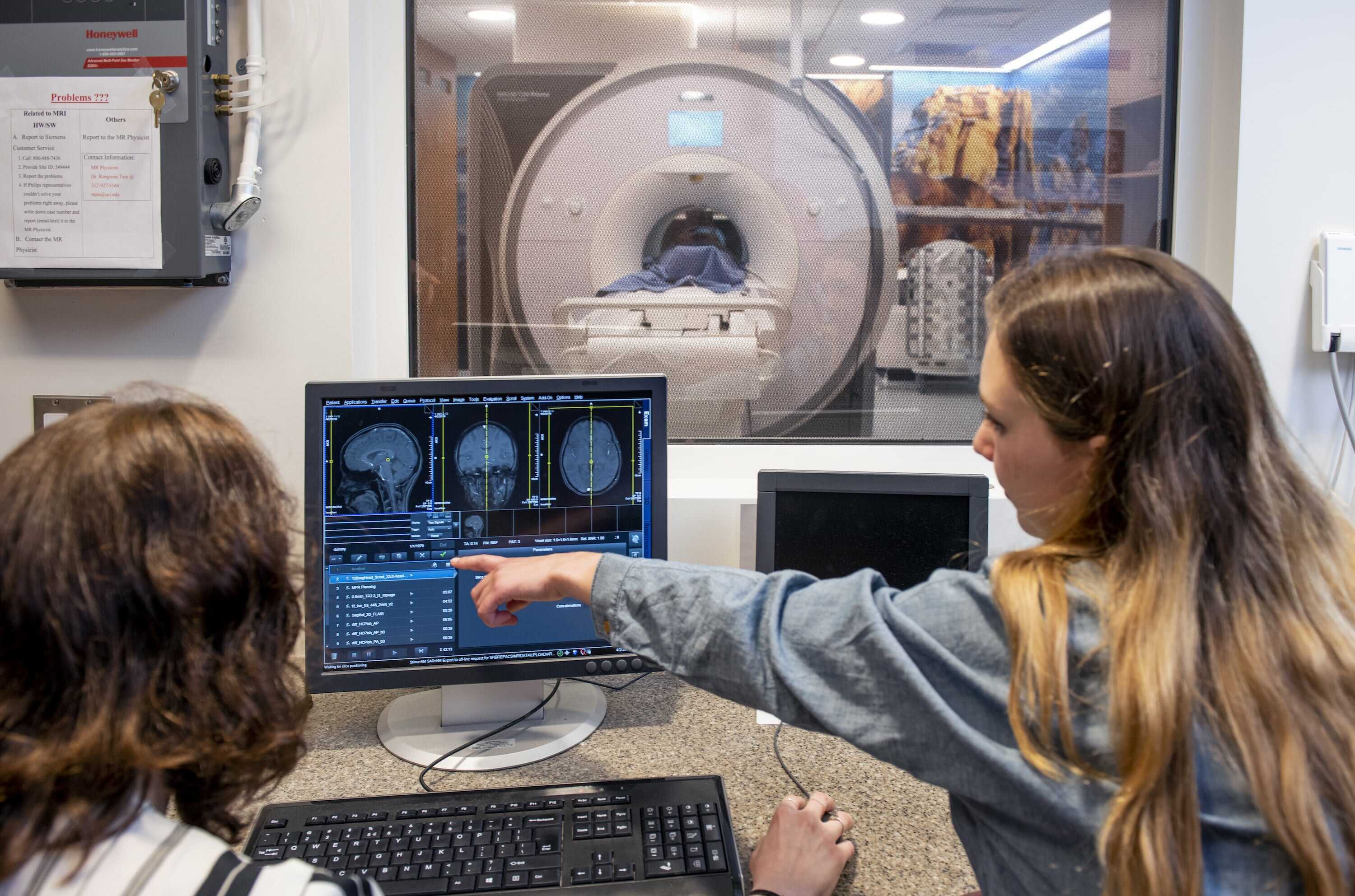 General Requirements
Year-long core curriculum courses for a strong foundation in neurobiology.
Two quarters of teaching an undergraduate neurobiology lab.
Four advanced courses, which relate to the students' specific research interests.
Participation in weekly NeuroBlitz departmental seminars, honing communication skills in science.
Attendance at the departmental colloquium series throughout the year.
Prospective Graduate Students
Financial Aid
All of our students receive financial support in the form of a stipend per year plus reimbursement of fees and tuition, as well as health insurance. To date, all our students have received support throughout their graduate careers at UCI, and we anticipate continuing that policy. The support, which is derived from individual fellowships for which the students apply, our department's training grant, teaching assistantships, research assistantships, or a combination of these sources, is offered for 12 months per year. Regardless of the source of their support, all our students have the same responsibilities for teaching and research.
For out-of-state U.S. residents, the Department pays nonresident tuition for the first year until the student can qualify for California residency. Students in our program are expected to devote full-time efforts to their studies.
The School of Biological Sciences is now offering the School of Biological Sciences Graduate Fellowship Program.
Housing
The University of California, Irvine guarantees an offer of on-campus housing to every newly admitted, full-time Ph.D. student. Please see http://www.housing.uci.edu/ for specific information on the various housing options.
International Students
Although the Department supports all graduate students with a stipend and pays education fees, foreign students incur additional tuition costs for which the Department cannot reimburse them. This additional tuition may be paid by the student or provided by a faculty member. Non-resident tuition for graduate students who have advanced to candidacy is waived (for up to three years).
Current Graduate Students
Teaching
Teaching  duties  are  an  integral  part  of  the  graduate  training  program.  Graduate students in the Biological Sciences School of Biological Sciences are required to teach at least two quarters at 50% effort during the course of their training. The Department implements this requirement mainly by having students support the undergraduate neurobiology laboratory, N113L, during their first and second years in the program. Optional TA opportunities are also available for students who want additional experience.
Laboratory and Rotations
To maximize flexibility, the program is designed so that entering students may choose between immediately joining the lab of a faculty research advisor or doing 2-3 lab rotations. A student who chooses rotations can subsequently elect to remain in a single lab or change their rotation schedule during the first year. Conversely, students who elect to join a lab immediately upon entering the program can transfer later to another lab. Students are encouraged to learn about the research interests of our entire faculty so that they can make an informed decision by the end of the first year about whether or not to change labs.
Awards
The Department of Neurobiology and Behavior offers two awards for graduate students each year.
The James L. McGaugh Award for Excellence in Research honors the founding chair of the department and is given to a student whose published or "in press" research is of outstanding quality.
The Ralph Waldo Gerard Prize in the History of Neuroscience is given to students who have written outstanding papers on the history of neuroscience. It honors Dr. Gerard, the first Dean of the Graduate Division at UCI, who was a pioneering neuroscientist best known for developing the intracellular microelectrode.
Graduate Program Questions?
If you have questions about the graduate program, please contact Joann Lozano at joannml@uci.edu.