NEURBIO 292: Scientific Proposals for Neuroscience Trainees is taught in Spring Quarter by Professor Karina Cramer.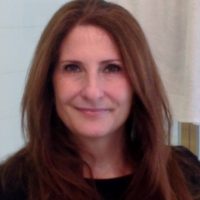 Restriction: Graduate students only. Neurobiology and Behavior Majors only.
Course Objective:
Students learn how to effectively communicate scientific ideas and results. Activities include learning how to effectively write a scientific proposal, how to perform a coherent, persuasive slide presentation, and how to give meaningful, constructive review critiques.
Course Goals:
To learn about mechanisms for scientific communication. This quarter the focus will be on individual NIH training grants. We will learn about the mechanism, all of the components, and the review criteria. Students will also learn to present proposed research in chalk talks.
To gain experience presenting scientific ideas. This course aims to prepare graduate students to present their research in a clear and concise manner in writing and through oral/visual presentations. Students will give oral presentations on their proposals to the class. Written communication skills will be addressed as students work through each section of the research proposal. Students will have a complete draft at the end of the quarter. The course is structured to give students ample opportunity to hone their skills both through practice and through careful critique of their own work and the work of others.
To learn about peer review and gain experience with constructive critiques. Students will engage in peer review, evaluating each other's oral and written presentations. For the grant proposals, students will follow NIH review criteria and learn to give meaningful, constructive critiques. Students will also have opportunities to respond to critiques and to rewrite sections accordingly.
Sample Syllabus:
Week  #
Topic
1

Introduction and Overview: Perspectives on Science Communication, types of Grants, Components of Grant Proposals

NIH Guidelines for F31

2

Review of Specific Aims

Introduction to Preparing Slide Presentations; "Chalk Talks"

3

Slide Presentations: Specific Aims

Talks and critiques

4

Review of Revised Specific Aims; Presentation and Review of Outlines

Organization of the Research Strategy

5

Review and Critique of Significance and Innovation

Approach Preliminary Data and Figures

6
Review and critique of Research Strategy
7
Review of biosketch, personal statement, training plan
8

Review of completed proposals

Mock Review Panel: Strategies for responding to critiques

9

Slide Presentations: Proposal Overview

Talks and critiques