N117: Introduction to Neuroscience Clinical Trials is taught in Winter Quarter by Professor Joshua Grill.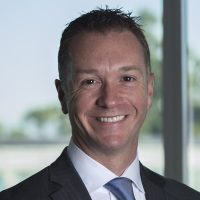 Prerequisite: BIO SCI 99
Course Objective:
This course is open to undergraduate students in the neurosciences. The purpose of the course is to provide an overview of the science of clinical development of treatments
for neurological disease and injury.
After completing this course, students will be able to:
• Describe the purposes and exemplary trial designs for the different phases of drug development
• Identify the essential elements of and develop a clinical trial protocol
• Assess the critical ethical elements of a clinical trial
Sample Syllabus:
#
Topic
1

Course overview

Syllabus review
Protocol development workgroups
Testing and grading

2

Introduction to clinical trials

A historical perspective
Terminology
Discussion of protocol development workgroups

3

Essential elements of a clinical trial protocol

Asking a question
Choosing a population

4

Trial designs

Parallel group
Cross-over design
Non-inferiority
Comparative effectiveness
Adaptive designs

5

Outcome measurement

Purposeful selection
The role of surrogates
Patient-reported outcomes
Challenges

6

Surrogate Endpoints

Opportunities
Validity
Acceptance by regulatory bodies

7

Safety and Trial Monitoring

IRBs
DSMBs
FDA, NIH, and trial sponsors

8

Rational drug development

Rational for phase development
Implications to Public Health

9

Bias and error

Randomization
Blinding and concealment

MIDTERM EXAM
10

The role of clinical trials in drug development

Phases of Clinical development
Learn/Confirm
Phase 4
New Indications

11

FDA Approval Process

Beginning Process
Clinical Development Meetings
Advisory Committees
Timelines

12

The Science of Recruitment and Retention

Trial Design Impact on Recruitment
Why do patients enroll in clinical trials
Interventions to improve recruitment
Importance of participation retention
Interventions to improve retention

13

Ethics in Clinical Trials

Historical Atrocities
Ethical Guidelines
The role of the IRB
Modern Ethical Issues

14

Informed Consent

Definition and Purpose
Essential Elements
Challenges in Brain Disease

15

Delivering Effective Scientific Presentations

Organizing your talk
Creating Slides
Delivery
Question and Answer

16

Careers in Clinical Trials

Clinician Scientists
Statisticians
Pharma R&D
Trial-Related Industries

17
In-Class Group Presentations I
18
In-Class Group Presentations II
FINAL