UCI researchers find biomarker for autism that may aid diagnostics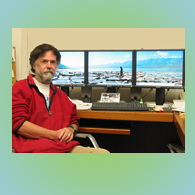 Read more about Dr. Ian Parker's contribution to this new discovery.
Irvine, Calif., Sept. 22, 2015 — By identifying a key signaling defect within a specific membrane structure in all cells, University of California, Irvine researchers believe, they have found both a possible reliable biomarker for diagnosing certain forms of autism and a potential therapeutic target.
Dr. J. Jay Gargus, Ian Parker and colleagues at the UCI Center for Autism Research & Translation examined skin biopsies of patients with three very different genetic types of the disorder (fragile X syndrome and tuberous sclerosis 1 and 2). They discovered that a cellular calcium signaling process involving the inositol trisphosphate receptor was very much altered.
This IP3R functional defect was located in the endoplasmic reticulum, which is among the specialized membrane compartments in cells called organelles, and may underpin cognitive impairments – and possibly digestive and immune problems – associated with autism.."…Read more
Read More