Appointment of Thomas Lane as Director of the Center for Virus Research (CVR)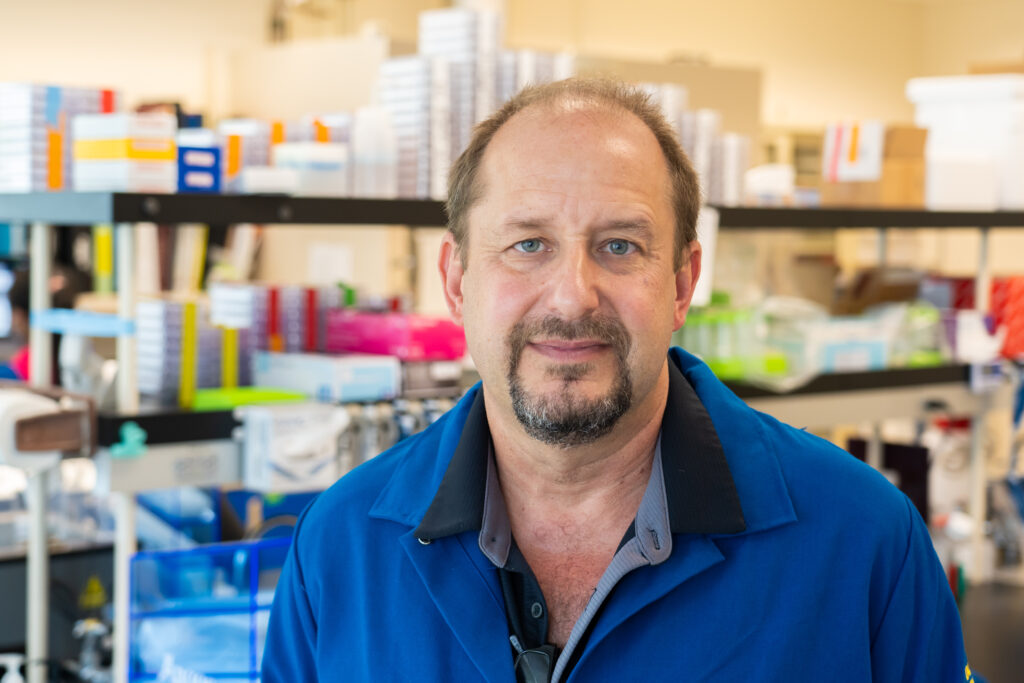 The School of Biological Sciences is pleased to announce that Professor Thomas Lane has been appointed as the Director of the Center for Virus Research (CVR), effective January 1, 2022. Dr. Thomas Lane is a Chancellor's Professor in the Department of Neurobiology and Behavior and has served in several research related leadership roles, including the Director of the Multiple Sclerosis Research Center and Associate Director of the Institute for Immunology.
Learn more about Professor Thomas Lane and his research here.
What is the Center for Virus Research (CRV)?
The Center for Virus Research (CVR) aims to foster scholarship, training, and collaborative research at UCI across many disciplines, based on studies founded in molecular virology. The CVR provides both the administrative infrastructure as well as training and common laboratory facilities required for virus-based, interdisciplinary research. The CVR is an An Organized Research Unit (ORU) under the Office of Research, reporting to Pramod Khargonekar, Ph.D, Vice Chancellor for Research at UCI.