Carlene Chinn and Adviser Dr. Marcelo Wood Awarded Prestigious Gilliam Fellowship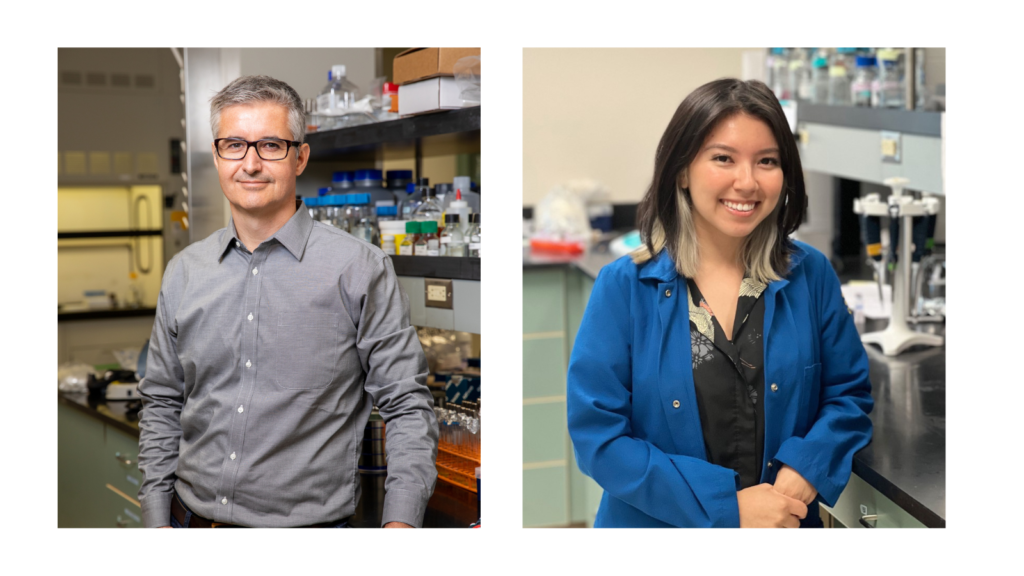 Carlene Chinn, a Fourth-year PhD candidate in UCI's Department of Neurobiology and Behavior and adviser Dr. Marcelo Wood have been awarded the prestigious Gilliam Fellowship by Howard Hughes Medical Institute (HHMI) Gilliam Fellowships for Advanced Study. The pair is one of 51 student-adviser teams to receive the honor.
Each of the 51 elite scholars to receive the honor are conducting outstanding research in their respective scientific fields and are committed to building a more inclusive scientific ecosystem. Each student-adviser pair will receive an annual award totaling $53,000 for up to three years.
Chinn's research is centered around two projects. The first involves changes to DNA methylation through aging, and whether these epigenetic changes can be used as significant markers in age-related cognitive impairments or a lack thereof. Her second project investigates the role of stress response pathways on long term memory in a sex-dependent manner. She hopes to continue working in a field where her efforts as a scientist can be translational and imperative to answering longstanding questions about neurobiology and behavior.
"Being awarded as a 2022 Gilliam Fellow is a tremendous honor and opportunity," Chinn said. "I am hoping this fellowship will allow for me to grow as a member of the scientific community into a scientist that helps to contribute to STEM exposure, inclusivity, and retention of future generations of scientists from traditionally underrepresented groups. Along with the help of my mentor Dr. Marcelo Wood, I aim to strengthen the access to research opportunities that young students receive through scientific communication and mentorship of my own students."
The Gilliam Program invests in graduate students from populations historically excluded and underrepresented in science so that they are prepared to become scientific leaders.
"To support the development of these students as future scientific leaders, it's crucial to provide high-quality mentoring, financial support, an inclusive lab environment, and a supportive community," said David Asai, senior director for science education for the Gilliam program. "True change will not happen on campuses without the support and commitment of faculty and institutional leaders."
HHMI recognizes that the advisers of Gilliam Fellows play an important role in helping the students realize their high potential. Since 2015, more than 200 Gilliam advisers have successfully completed a year-long course in culturally aware mentorship, developed and led by the Center for the Improvement of Mentored Experiences in Research (CIMER).
"I'm absolutely delighted and honored to be serving as Carlene's mentor for this HHMI Gilliam Fellowship," said Wood. "She is an exceptional researcher and colleague. This HHMI Gilliam Fellowship will allow us to develop our mentoring and leadership skills as well as help foster advances in diversity and inclusion here at UCI."
Wood's lab is focused on understanding the epigenetic mechanisms necessary for long-lasting forms of synaptic plasticity, long-term memory, and drug-seeking behavior. We primarily focus on histone modifying and nucleosome remodeling mechanisms. These have been implicated in generating long-lasting changes in cell function that can ultimately give rise to long-term changes in behavior, and most of these enzymes are associated with human intellectual disability disorders.
Click here for more information on the prestigious Gilliam Fellowship program