Event Navigation
---
ICAN Seminar Series
Thursday, June 1, 2023 at 11:00am
The seminar will be live streamed via Zoom and In-Person.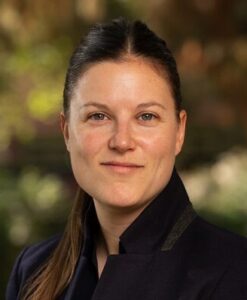 Natalie E. Zlebnik, PhD
Division of Biomedical Sciences, University of California, Riverside School of Medicine
"Adolescent cannabinoid exposure: effects on dopamine system development and cocaine-motivated behavior"
Abstract: Cannabis is the most commonly abused illicit drug among adolescents, and excessive use in this population is associated with the development of psychiatric conditions, including drug addiction. Adolescence is a critical period for the refinement and organization of neuronal connectivity, especially within the mesocorticolimbic dopamine circuity. In particular, dysregulation of the guidance cue receptor, Dcc, in ventral tegmental area (VTA) dopamine neurons disrupts spatiotemporal targeting of dopamine axons to the nucleus accumbens (NAc) and the medial prefrontal cortex (mPFC). We have previously demonstrated that exposure to amphetamine in early adolescence disrupts the development of dopamine circuitry development, leading to alterations in cognitive processing and drug seeking in adulthood. Here, we examine whether exposure to the synthetic cannabinoid 1 receptor (CB1R) agonist WIN-55,212-2 (WIN) in early adolescence regulates Dcc mRNA expression in the VTA and induces alterations in drug-motivated behaviors and in dopamine function in adulthood. Preliminary findings demonstrate that adolescent exposure to WIN downregulates the Dcc receptor in the VTA and disrupts organization of mesocorticolimbic dopamine circuitry. Additionally, WIN-treated mice display aberrant self-administration of cocaine in the absence of other behavioral impairments. Ongoing experiments will elucidate functional changes in cocaine-evoked phasic dopamine release in the NAc and mPFC. Overall, these findings support that repeated exposure to a CB1R agonist in adolescence impacts mesocorticolimbic dopamine system maturation and may have important implications for dopamine-mediated learning and psychostimulant-motivated behavior later in life.
Bio: Natalie Zlebnik, PhD, is an Assistant Professor in the Division of Biomedical Sciences in the School of Medicine. She earned her doctorate in Neuroscience from the University of Minnesota, and her postdoctoral fellowship was completed at the University of Maryland School of Medicine, where her investigations focused on the role of the endocannabinoid system in normal reward-motivated behaviors and its therapeutic role in disorders of reward seeking. Her independent research program examines how drugs of abuse exploit neural mechanisms of motivated behavior to promote relapse and facilitate the transition to drug addiction. The goal is to identify molecular and circuit-level targets for the development of novel therapeutics to reduce drug craving and minimize the propensity to relapse.