Event Navigation
---
ICAN Seminar Series
Wednesday, May 24, 2023 at 11:00am
The seminar will be live streamed via Zoom and In-Person.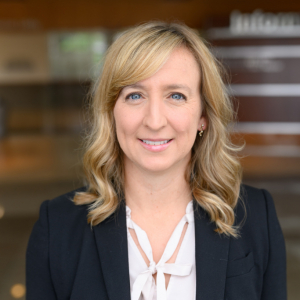 Cassandra D. Gipson-Reichardt, Ph.D
Pharmacology and Nutritional Sciences, College of Medicine
University of Kentucky
"Accumbens microglia are sex-specifically altered by nicotine use and critically regulate nicotine seeking and glutamatergic plasticity"
Abstract: Nicotine use remains a substantial burden to public health. Neuroimmune mechanisms within the nucleus accumbens core (NAcore) are involved in nicotine-motivated behaviors, and initiated nicotine seeking induces rapid, transient plasticity (t-SP) in NAcore medium spiny neurons (MSNs). We have previously found increased pro-inflammatory cytokine expression and markers of microglial reactivity within the NAcore following chronic nicotine self-administration (SA) and during nicotine seeking, and that reductions in NAcore neuroimmune signaling are necessary for pharmacotherapeutics to reduce nicotine seeking behavior. Microglia are brain immune cells, and play a critical role in regulating neuronal activity and synaptic plasticity. Here we show that NAcore neuroimmune signaling is driven by nicotine seeking and consumption in a sex-specific fashion, whereby males and females display unique microglia morphological changes. In females, nicotine use induces significant microglial reactivity, and progesterone reduces nicotine consumption but further exacerbates microglial reactivity. In males, NAcore microglial reactivity and nicotine consumption is not regulated by progesterone. Together, these results indicate that microglia may be locked in a homeostatic state following nicotine use, which is reversed by progesterone only in females. We further show that chemogenetic inhibition of NAcore microglia exacerbates nicotine seeking and aberrant glutamate plasticity in NAcore MSNs, indicating a critical role of microglia in regulating t-SP. Together, our results justify examination of possible therapeutics that have anti-inflammatory properties for smoking cessation, which may yield higher efficacy across both biological sexes.
Profile Link: https://gipsonlab.ukhc.org/