Dr. Stark-Decoding the Mysteries of Highly Superior Autobiographical Memory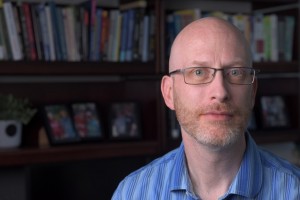 When most of us think of past events we may remember a few important details, but with the passage of time, most of the fine details elude us. However, there are a few select individuals that display a remarkable ability to recall fine details of events that occurred months and even years in the past. Such individuals are said to have Highly Superior Autobiographical Memory (HSAM). The unique ability of HSAM individuals provides a novel opportunity to investigate how memories are encoded, stored and retrieved.
In a new study conducted by Professor Craig E. L. Stark,  Neurobiology and Behavior, together with long-time HSAM researcher James L. McGaugh, Ph.D., professor in Neurobiology and Behavior, Professor Stark sought to answer several ongoing questions concerning HSAM subjects. Do individuals with HSAM encode the same number of details as non-HSAM individuals? Do those with HSAM lose any details of their autobiographical memories over time, and are they susceptible to memory errors or distortions of autobiographical events? Along with questions pertaining to memory storage and retrieval, Professor Stark's team sought to determine if the presence of obsessive tendencies, a common behavioral characteristic of HSAM subjects, contributed to their unique ability. The results reveal that individuals with HSAM have enhanced memory consolidation and later recall of autobiographical memories. They also found a significantly positive correlation between obsessive tendencies and the ability of HSAM subjects to remember autobiographical details.
Other researchers that contributed to this work are: Aurora K. R. LePort, and Shauna M. Stark. The study was published online in Frontiers in Psychology in January 2016.