Event Navigation
---
NBB Presents: Tenure Talk
Thursday, November 16, 2023 at 11:00am
The seminar will be live streamed via Zoom and In-Person.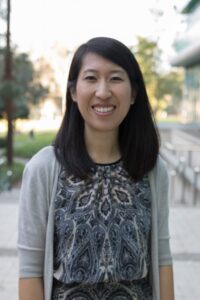 Audrey Chen Lew, PhD
 Department of Neurobiology and Behavior, University of California, Irvine
"Advancing Neuroscience Education: Utilizing Core Concepts and Innovative Teaching Strategies"
Abstract: Given the extensive developments in neuroscience discovery, neuroscience knowledge is rapidly expanding and neuroscience educators are faced with the challenge of discerning what they impart to students. Effective instructors need to reconsider their decisions on the content delivered to the students, student-instructor interactions, as well as students' self-regulated learning. Our work in establishing core concepts for the neuroscience field has the potential to reshape how neuroscience is taught in the undergraduate curriculum, much like how core concepts for physics has been a foundational scaffold for physics education and physics education research. Additionally, our research explores the understanding of general biology core concepts within the context of neuroscience. Data collected from non-biologists highlights common misconceptions and knowledge gaps. In order to examine best practices for student-instructor interactions, our research has focused on written instructor feedback, an understudied student-instructor interaction in biology education research. The demands for effective instructor written feedback will likely increase as online learning becomes more prevalent. Finally, I will describe our ongoing work to examine student self-regulated learning, specifically in their selection of study strategies and help-seeking behavior.
Join Zoom Meeting
Meeting ID: 980 1960 6062