Event Navigation
---
James L. McGaugh Distinguished Seminar Series
Tuesday, May 16, 2023 at 11:00am
The seminar will be live streamed via Zoom and In-Person.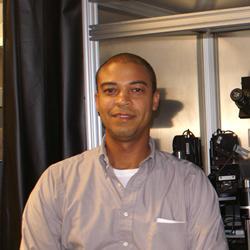 Zayd M. Khaliq, Ph.D.
Senior Investigator
Intramural Research Program (NIH) / National Institute of Neurological Disorders and Stroke (NINDS)
Abstract:
Dopamine-releasing neurons located in the midbrain play a central role in reward and motor learning behaviors. Their dysfunction is implicated in an array of disorders from addiction to Parkinson's Disease (PD). The Cellular Neurophysiology Section headed by Dr. Zayd Khaliq examines the circuit, synaptic and intrinsic mechanisms that contribute to the firing patterns that underlie dopamine-dependent behaviors. Axons of dopaminergic neurons transmit reinforcement signals to the striatum through patterns of propagating action potentials. Within the striatum, dopaminergic axons receive direct input from the local striatal circuit via receptor-mediated conductances that can directly influence axonal excitability and dopamine release. This lecture will discuss the lab's recent findings examining how dopamine signaling within the striatum can occur independently of somatic firing activity and the mechanisms by which local axonal receptors, nicotinic and GABAergic receptors, shape the subthreshold membrane potential of dopaminergic axons, propagated firing, and ultimately striatal dopamine release. To test these questions, the Khaliq lab uses a combination of approaches including advanced electrophysiology, calcium imaging, optog
About:
Dr. Khaliq received his B.A. in Physics from Dartmouth College and his Ph.D. in Neuroscience from Northwestern University in 2006. During his graduate work with Indira Raman, he studied the initiation and propagation of action potentials in cerebellar Purkinje neurons. During his postdoctoral fellowship with Bruce Bean at Harvard Medical School, he studied the ionic mechanisms of firing in dopamine-releasing neurons located in the ventral tegmental area (VTA) and substantia nigra. He joined NINDS as an Investigator in 2011. His laboratory is focused on the cellular and synaptic mechanisms of neuronal firing within the midbrain dopamine system.