---
ICAN Seminar Series
Thursday, May 4, 2023 at 11:00am
The seminar will be live streamed via Zoom and In-Person.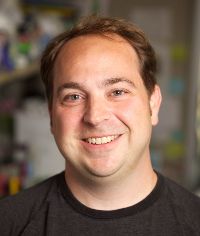 Tom Hnasko, PhD
Department of Neurosciences
University of California, San Diego
"Heterogeneous VTA cell types reinforce behaviors through diverse mechanisms"
Abstract: The ventral tegmental area (VTA) is famous for its dopamine neurons. However, non-dopamine neurons are abundant in VTA, including GABA neurons, glutamate neurons, and neurons that release more than one of these recycling neurotransmitters. This seminar will focus on several recent non-canonical findings on how VTA cell types are regulated by afferents, connected to distal targets, and impact behavioral reinforcement. Including examples of how co-release of neurotransmitters from VTA neurons can drive divergent physiological and behavioral responses. The work suggests that VTA neurons reinforce behaviors by dopamine as well as by dopamine-independent mechanisms.
Profile Link: hnaskolab.ucsd.edu